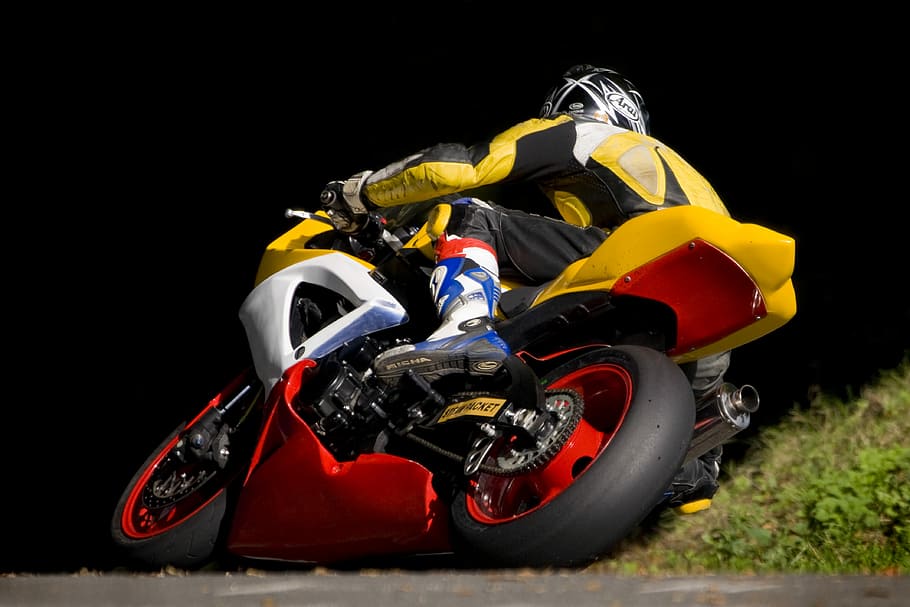 The most popular of all the motorcycle styles is without doubt the sports machine and if you fancy yourself as a Mark Marquez or Valentino Rossi, today's mid-range superbikes are state of the art. Here is our review of the major brands in this category.
Yamaha YZF R-6 – This bike is loaded with track racing tech, with advanced braking and superb handling. The in-line 4-cylinder 599cc four-stroke engine develops raw power that will leave other bikes standing and for many road riders, the R-6 is everything they need and a little more. While this beast is not cheap, Yamaha motor finance spreads the payment over a few years and by reading many of the online reviews, you can quite clearly see that the R-6 has the edge on its rivals.
Honda CBR650-R – Honda offer a great range of sports road bikes, with the CBR650-R being their mid-range model. The thoroughbred racing engine is a 4-cylinder DOHC 6-valve unit that red lines at 12,000rpm and with a smooth 6-speed gearbox and race track handling, you have the perfect mid-range superbike with all the power you need. This is the smaller version of the much-loved CBR900RR and while the engine size might be smaller, the CBR650-6 does not lack raw power.
Kawasaki Ninja ZX-6R – The Kawasaki Ninja Series is for speed freaks who love to ride to the limits, with a punchy 636cc 4-cylinder in-line engine with DOHC and 16 valves that really does provide raw power in every gear. This bike holds its value the best out of all the mid-range road bikes and has race trach tech straight from the Kawasaki Racing Team. LED lights and console make this bike look like it belongs in the 21st century and the traditional Kawasaki green is a favourite colour choice.
Suzuki GSX-R600 – The famed Suzuki GSX Series has delivered another winner with this 2021 model fitted with the award-winning 600cc 4-cylinder in-line 4-stroke engine with more than enough torque. If sleek looks are important to you, book a test ride and you can't fail to be impressed with this amazing package.
With such a choice, you are advised to take your time when choosing your next sports bike and there's no reason why you can't book a test ride on all of the above mid-range road bikes. Then you will be in a position to make an informed decision about which bike is right for you.