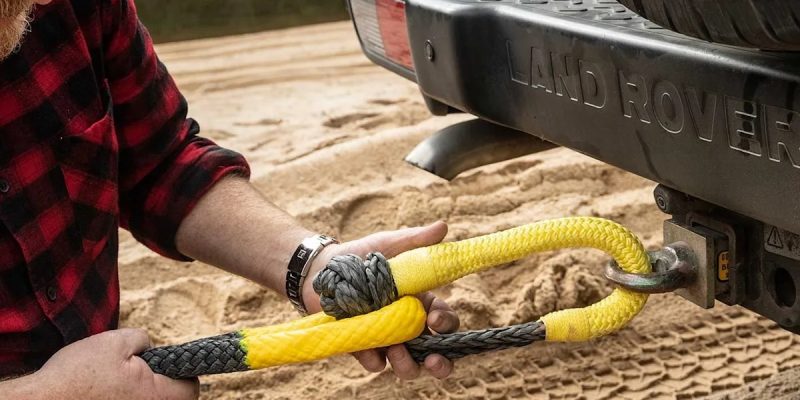 Off-roading is a great way to gain a different experience and relieve yourself of the stress of daily life. Sometimes, you will end up in rugged places due to your work. During these travels, a kinetic rope is one of the tools you need to have. With this recovery rope, you can get out of the mud if your car or truck is stuck using another person's vehicle. But to successfully recover your vehicle, you must use the best rope you can get. Thankfully, you can easily order a Matt's recovery rope online to ensure you are prepared for the unexpected event. 
How Kinetic Recovery Ropes Work
Kinetic ropes are used for getting stranded or stuck vehicles safely without the need to transfer the shocks that can come with pulling. They provide cushioning, absorbing all shocks and ensuring the vehicle is not damaged. 
Kinetic recovery ropes are applicable in many situations. For instance, your vehicle could get stuck in the mud, sand, or snow, forcing you to find another vehicle to pull your vehicle to safety. A kinetic rope can get the work done quickly because of its ability to stretch. 
Picking the Correct Size Rope
Using a rope of the correct size can make a difference in recovery. The rope's strength is determined by its diameter. When it comes to diameter, you can pick from ½ inch to 2 inches. When you pick a rope size, ensure the breathing strength is around three times your vehicle's weight. When you determine how much slack must be put into your rope, you can either multiply by 2 or add 10%. You will want to multiply when you deal mainly with surface transportation because this equally impacts both ends. 
Using a Kinetic Recovery Rope
The rope is easy to use; however, it requires some knowledge to be used correctly. And it is imperative to take proper precautions to avoid accidents. When using the rope, here are important things to keep in mind:
Situation evaluation. To ensure the safe recovery of your vehicle, determine how to best recover it and whether a kinetic rope is the best option. 

Recovery vehicle positioning. Ensure the recovery vehicle is in line with the stranded vehicle to ensure proper pulling. Connect the rope. The rope must be connected to the recovery points attached to the vehicle's frame.

Free pulling of the stuck vehicle. With the recovery rope connected, the recovery vehicle should be driven forward, allowing slack in the rope. The rope should not be driven over. The slack lets the recovery vehicle drive away from the vehicle it is pulling, building momentum before the rope is pulled and starts to stretch.